Earlier this fall, I pinned that thing on Pinterest where you wrap up Christmas books for each day and then open one a day to read. Well, I love books, so I thought that would be the perfect thing for my girls to enjoy during the season of Advent... all in the spirit of waiting for the wonderfulness...
Well, I couldn't handle it. I like to read The Night Before Christmas EVERY night... Mostly because Addison can read it to me, and I wanted to have the Jingle Bells book out so that I can teach her to play it on her keyboard, and I like to read as many books as the girls will let me read to them at night. Bottom line--I couldn't handle the waiting... Maybe next year.
These are some of my favorite classics. Some of these are mine from childhood. Others I have picked up at specialty books shops along the way.
#1. The Sweet Smell of Christmas:
This scratch and sniff book was mine when I was a little girl, and it STILL smells. It is Addison's favorite.
#2. Over the River and Through the Woods
While technically it is about Thanksgiving, it has that lovely wintery feel that can take you through all of the holiday season.
#3 The Doll's Christmas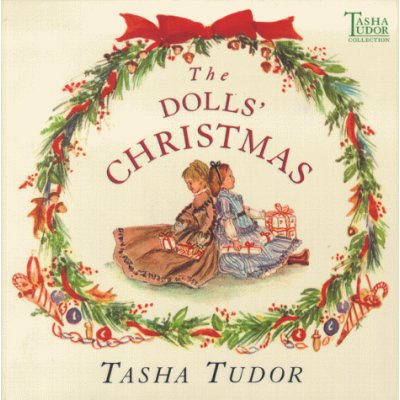 This is my new favorite of this season, and I look forward to having these celebrations with my girls when Addison and Ansley are old enough to have friends over for a party like this.
We are also enjoying reading about Jesus's birth every night. We sing "Silent Night," "Away in a Manger," and "Angels We Have Heard on High" as we read. Addison gets the giggles and requests me to sing it opera style. :) Even though we have good fun, I don't think the meaning is lost.
What a special opportunity to experience Christmas with little children. I am so glad that even when I outed my parents all those years ago, my mom continued to teach me about the magic of Christmas. Any other good book recommendations?